Average Joe Radio


Episode Forty-One
:
Keep Your Eyes On The Sparrow
This episode better be a good one. I've tried to upload it four times, and computer problems have caused it to fail each time. Let's hope try number five is a charm.

This week's episode features special music to mark the sixth anniversary of the attacks of 9/11. Including the podcast debut of a special song performed by Scot Longyear.

If you follow me on Twitter, you know that the hard drive in my computer has crashed. I'm posting this with my wife's computer, but don't have access to my show notes. So, here's the episode, and show notes will be updated later. Hopefully I'll have my computer back in time for next week's show.


Feedback Line: (206) 600-4JOE

All music, commentary, and download hosting provided by: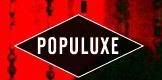 SUBSCRIBE