Average Joe Radio


Episode Forty-Four
:
Back On Track


Finally back on track -- and back on my own computer -- with a newly installed hard drive and system board. It's was a long two weeks without it!

New Jazzy Intro by Charlie Catura

Muppet Laboratories by Rob Balder of the FUMP Project, parody of Jonathan Coulton's Skullcrusher Mountain

Skullcrusher Mountain by Jonathan Coulton

Hello Hello by Geoff Smith

Behind the Mask by Strangers In Wonderland

One More Night With You by The Brian Setzer Orchestra (Brian Setzer, formerly of the Stray Cats)

I'm Letting Go and Bob Sells Chevrolets by Josh Woodward

Freak Flag by Ron Rutherford

Fox Guarding the Henhouse by William Brooks

50 Ways To Lose Your Luggage by Robert Lund of the FUMP Project

Another Man by Rich Palmer (inspired by J. C. Hutchins novel 7th Son)

You've Got Hogwarts by Robert Lund of the FUMP Project

Message by Shane Beales

Thanks to other podcasters for playing the Average Joe Radio/Malcolm Singleton promo:

Audio Gumshoe
It's A Frog's Life Acoustic Podcast
Ed's Mixed Bag
Call (206) 600-4JOE with the name of the song I ask for in this episode to receive a free copy of the album
Lone Wolf
by
Ron Rutherford
, and listen for a special episode featuring this album soon.
Feedback Line: (206) 600-4JOE

All music, commentary, and download hosting provided by: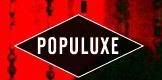 SUBSCRIBE